He met her by chance in the garden at dusk. The woman with the gossamer hair. The woman with the ethereal voice. The woman who was dead.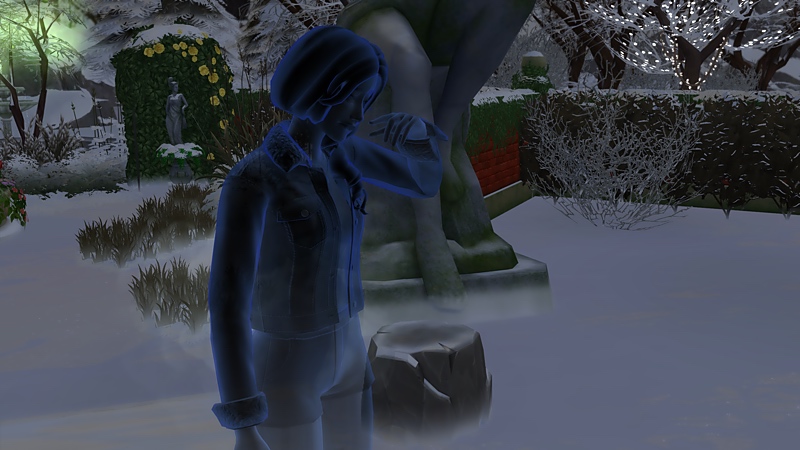 She began as a shadow. A mist darting from a statue to a skeletal tree. He approached, twigs snapping and leaves sinking. He reached for her. When his hand brushed hers, his body relaxed. The breath eased out of him in a warm sigh. Her translucent body took full form.
"Who are you?" he asked, but she only smiled. Their fingers moved through each other with barely a trace of resistance. There was no tension, no awkwardness with her. She was perfect.
"Did you die suddenly?" he asked. Her face looked so young and healthy. "Was it painful?"
She shook her head. "I cannot…leave the garden. But I want to see you. Come meet me again? Here tomorrow at dusk?" Her voice brushed his ears like a fragile breeze, nothing more than a pleading whisper.
He gladly nodded as she faded away. Of course he would come. He would come again and again.
~~~~~~~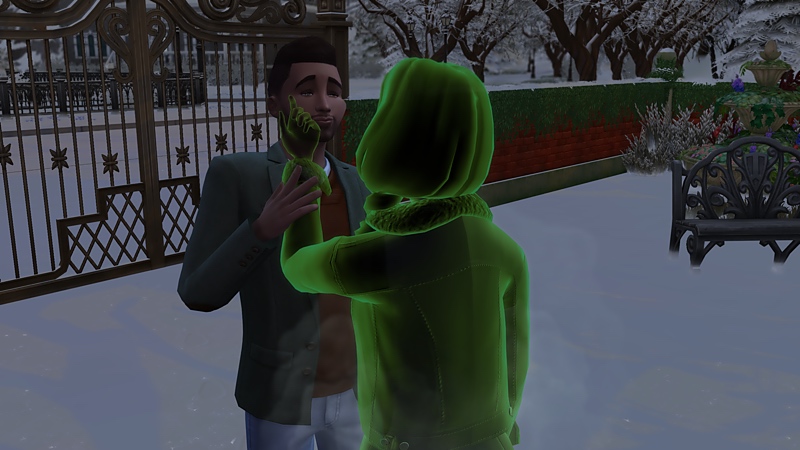 She was easier to find the second night. No longer a shadow, her form was clearer now–visible from many paces away. The two swept into each other's embrace, and everything from his long, long day poured into her. The tension, the anticipation, the worry…she took it all. He sighed and smiled. So relaxed. He had never felt so relaxed. And she was so, so beautiful.
He did not mean to stay long. But soon his legs grew tired. Weak. Drained. The long day at work, he reminded himself. He should not be working so hard. Tomorrow he would ask for a vacation. Perhaps a long weekend. Or maybe he would seek new employment altogether.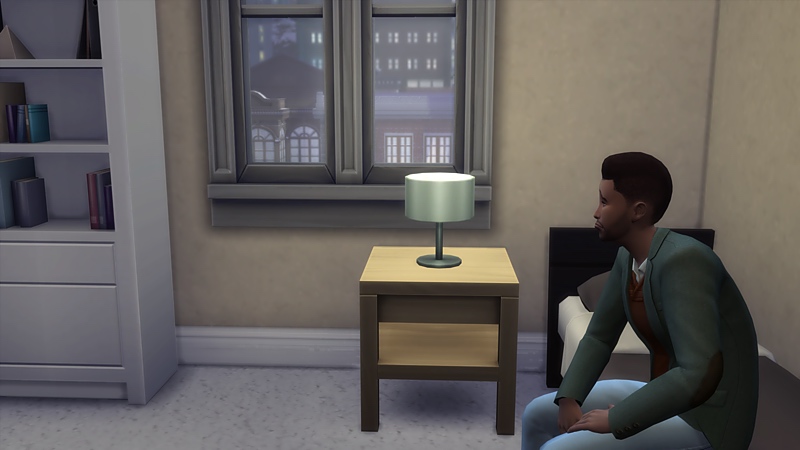 ~~~~~~~
He did not ask for the day off. He simply took it. Or rather, he slept through it. What was the point, he asked himself, of pushing so hard? All the effort humans put into their jobs on this Earth, and what did it get them in the end? Nothing they could take with them. The woman in the garden understood this better than anyone.
He took the next day off, too. He visited the garden, only to come home more tired and sleep longer. His employer told him to seek work elsewhere. He remained unfazed. Sleeping, occasionally eating, and always visiting the garden at dusk. He could be happy this way.
Then the bills came. His stomach growled. And he thought the better of his predicament.
~~~~~~~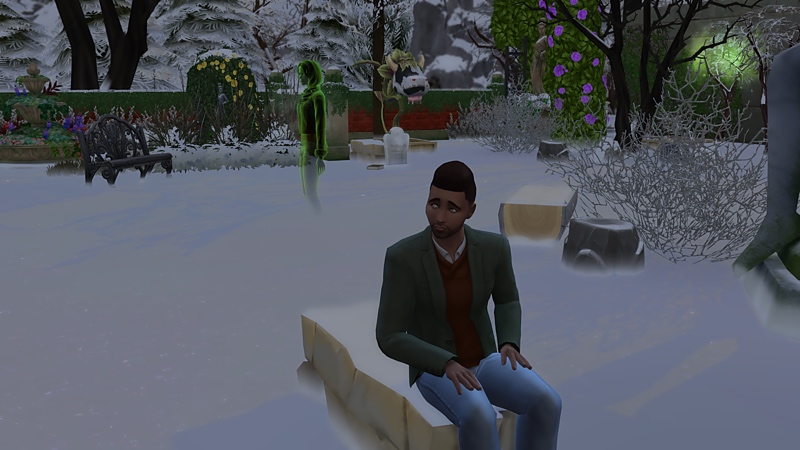 "I've taken a new job," the man said, twisting his fingers. "It's not close by. I will have to move." He didn't want to tell her, hated that he had to tell her. But what else could he do? He was wasting away at home. He couldn't go on much longer. A bitter wind picked up, the cold biting through his clothes and gripping his heart.
"Move?" The woman frowned. "Move away?" Overhead, branches creaked–a high, hard sound, like a hiccuping sob. "Please," she begged. "Just one more time? Meet me one more time in the garden at dusk?"
He nodded and stroked her cheek. How he wished he didn't have to work. To sleep and eat. He felt so tired. It was the winter weather, the lack of sun. When he moved somewhere warmer and brighter, he would feel better.
"Of course," he promised her. "Of course I will meet you. Tomorrow. One more time."
~~~~~~~
The next day, they met in silence , touching each other's faces in greeting. The moon was full, and she looked so bright and beautiful. Almost tangible.
"I will miss you," she said. Her voice had grown more confident from the delicate breeze he first heard. She even wiped a glittery tear. "I will be all alone."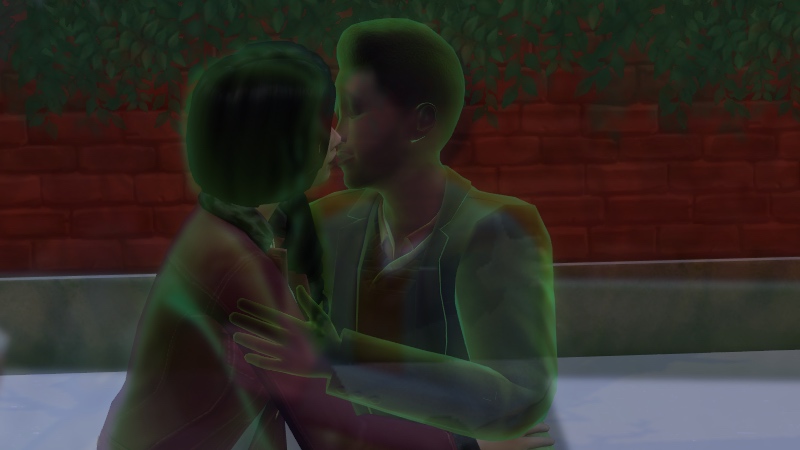 He took her hands in his and felt the last tendrils of his frustration—his fight—flow into her.
"I wish I could help you," he said. No. Whispered. With a raspy breath, his voice faded in the wind.
"Don't worry." Her words were strong, melodic, and full of vitality.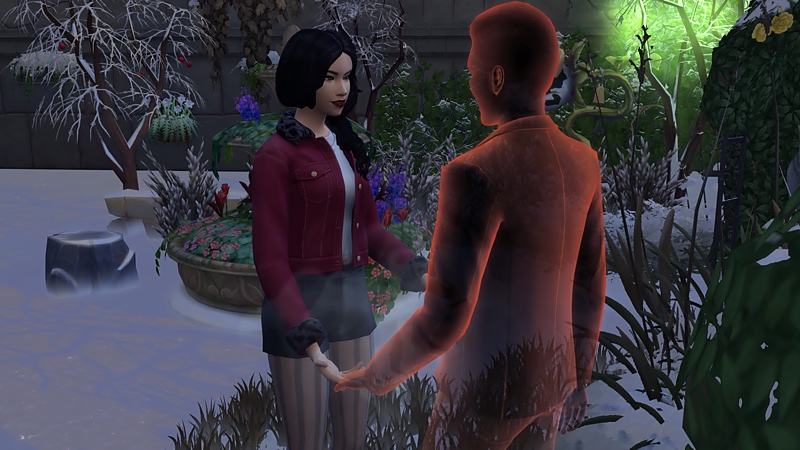 "Don't worry. You already have."
She took a step forward. Then another. And she left him behind. In the garden at dusk.
~~~~~~~