Within two days, the three men had developed a good friendship, and Elliot would be lying if he said he didn't feel a bit envious of the power Kyle would soon have.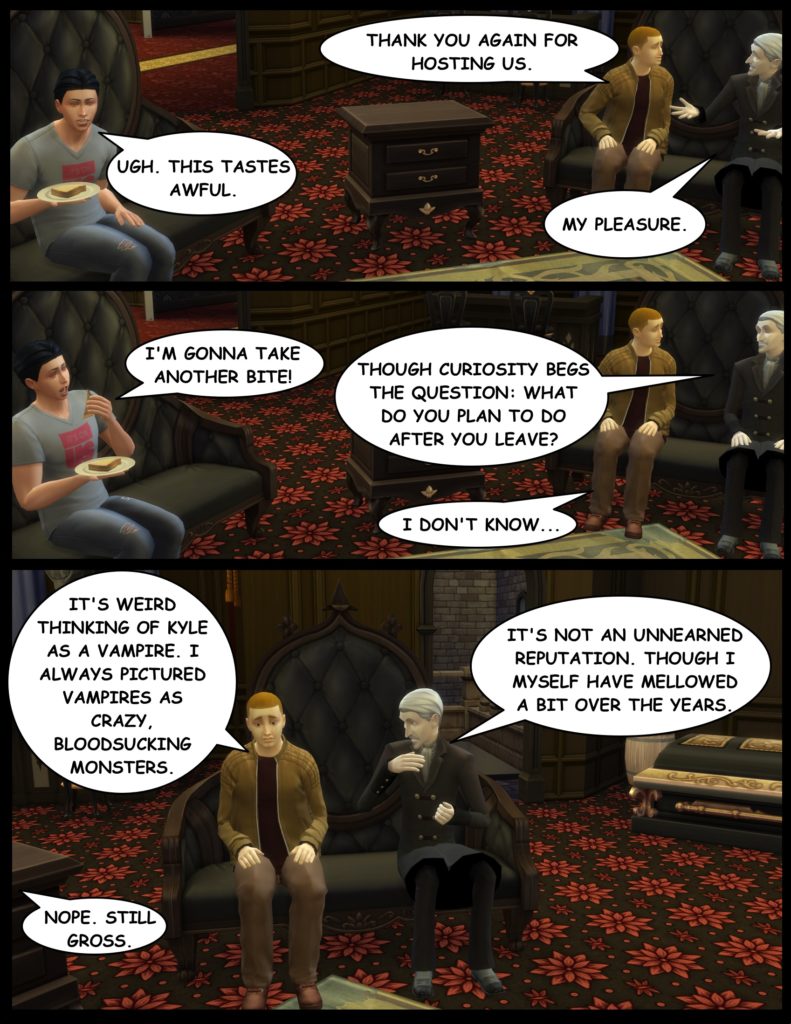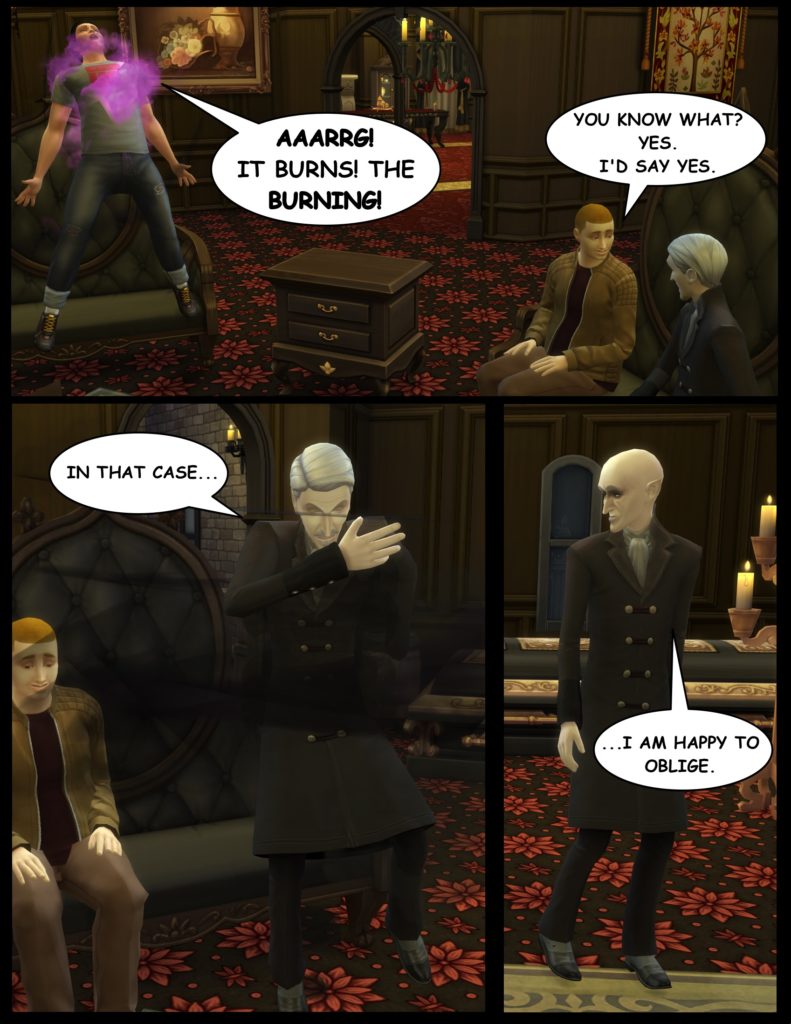 It seems our chapter is coming to a premature close, so we will allow Elliot to use the inner thought bubbles once again to close us out…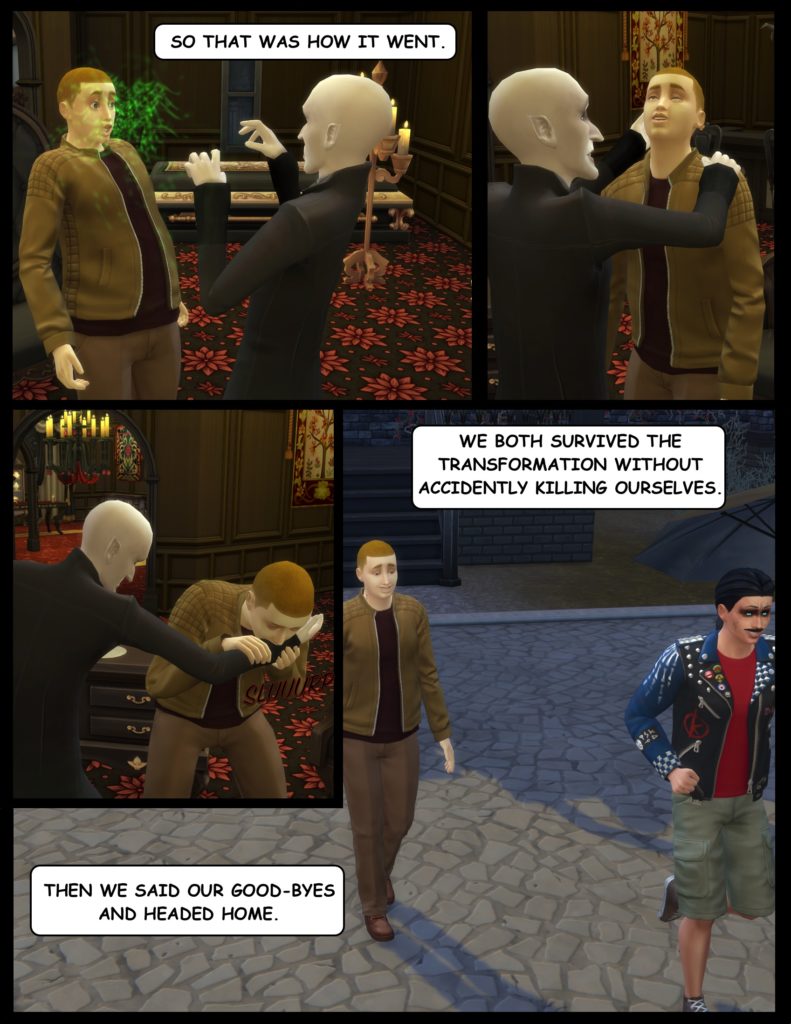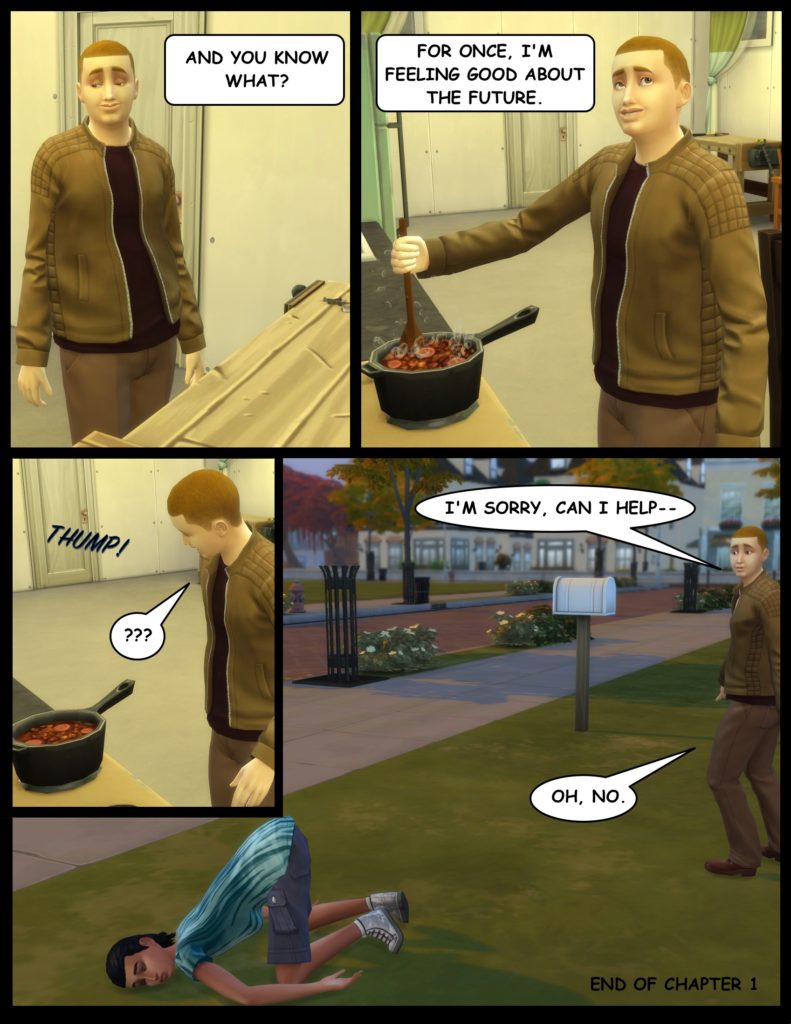 Young women passing out on Elliot's front lawn was not a regular occurrence, and so his concern for her well-being was justified. But as to who this lady was and exactly how Elliot dealt with the situation? Well, that's a story for another time.
Author's note: Apologies for the erroneous "End of chapter 1" text at the bottom of the final page. Also, a note that I will be making future comic pages a little smaller for ease of reading. Thanks for following!
—-