Hi, everyone!
So, here to entertain you are some amusing outtakes I've gotten as I've been working on the last two chapters of Clanbuilding.
First, a possessed Elliot asks some unusually still humans if they've met Mother:

Then, Lilith drops in on a game of Don't Wake the Llama with a couple characters from my Dawn side story: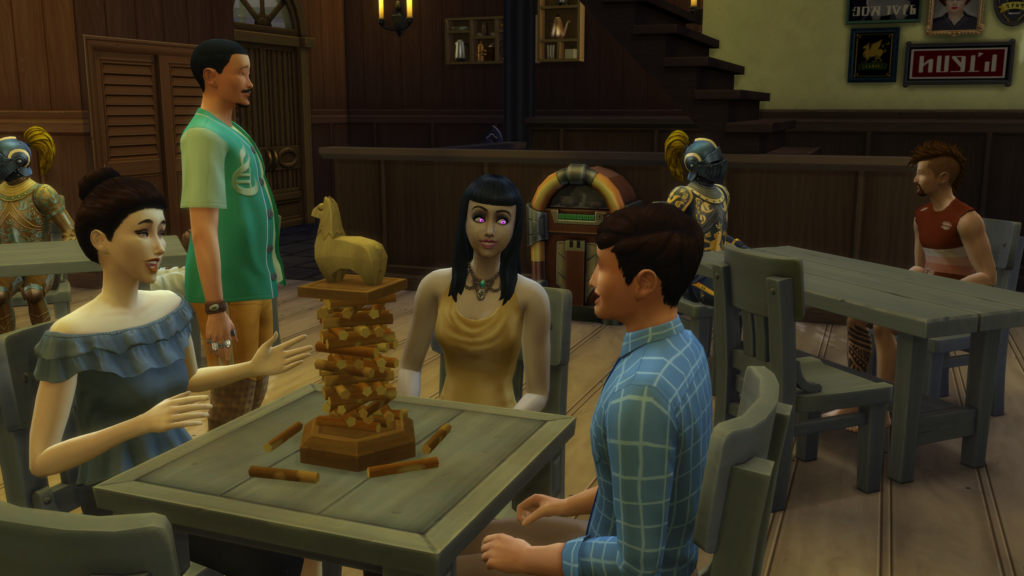 In order to have the Landgraab ghosts be potentially recruited for the final fight with the Mother plant, I had to actually infect them. Kyle was only too happy to oblige: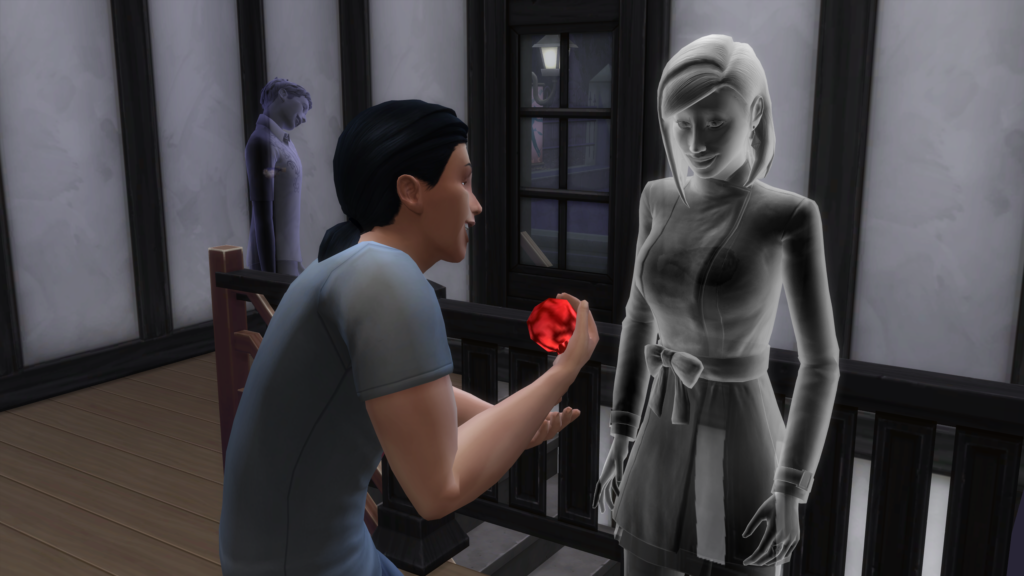 He is very proud of himself…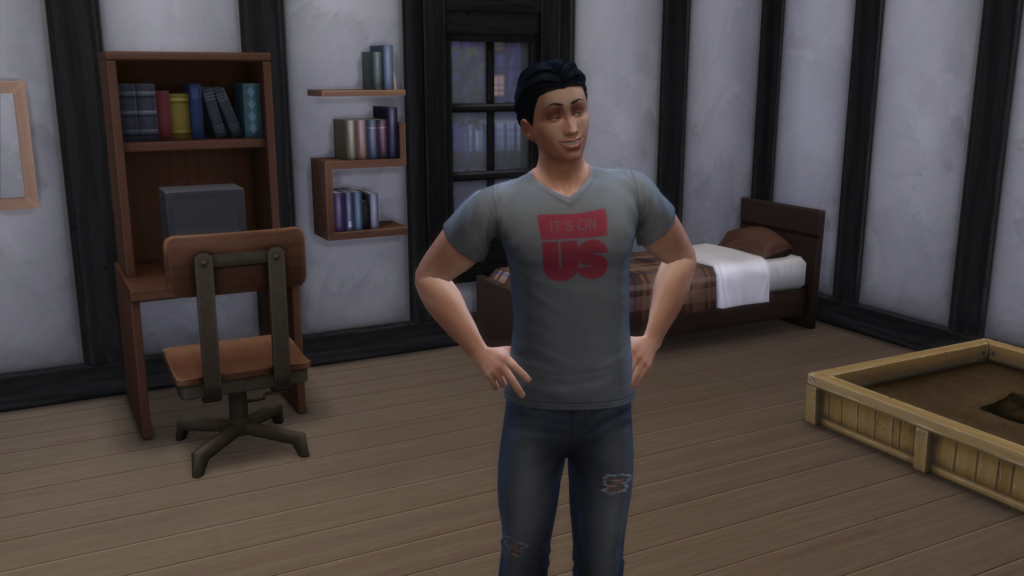 Vlad decides to take up yoga in his non-possessed time…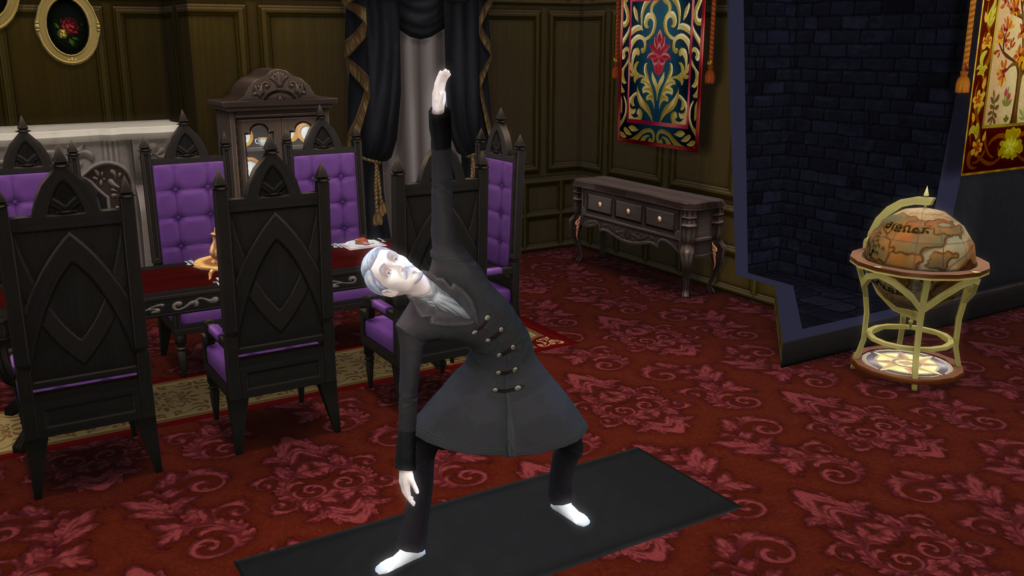 …and Miss H stands back to ponder how any of them got in this crazy situation.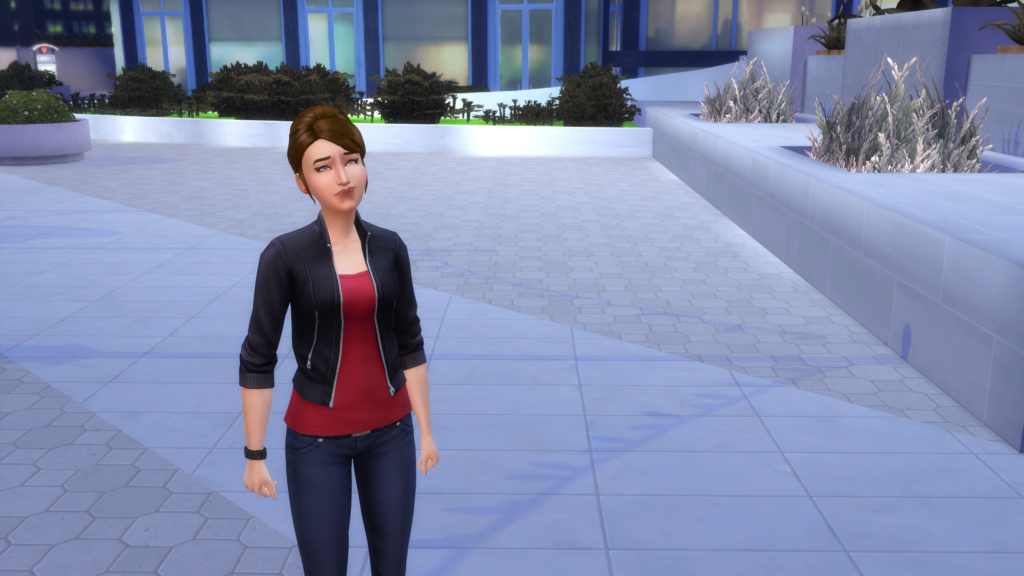 Thanks for your patience while I get these stories going again! 🙂